Writing a Dissertation Methodology
Get free quote
Lyndsey
Crewe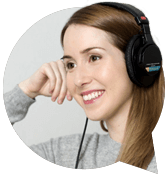 I am a busy mum attending college. I have had to submit several urgent orders before, as I ran out of time, and I always got the work delivered on time. Great support and quality essays at EssayFactory.uk.
We understand if you are having trouble writing the methodology section of a dissertation since it is often the most challenging aspect of writing a paper. Writing these sections requires in-depth research and background knowledge of various procedures and techniques.
We are the top research paper company based in the UK, and we are happy to offer help in writing a dissertation methodology. We employ professional writers from the widest variety of academic backgrounds, who are sure to possess the right skills for your particular study.
We assist students by writing sections that are sure to impress even the toughest critics. We also guarantee that we will meet your deadline and always allocate enough time to work on each element of your paper. We are very efficient and provide only high-quality writing, which is why our clients always return to our service for all their essay-writing needs.
24/7 customer
support
How to Write the Methodology Section of a Dissertation
It is vital that you understand the structure of the methodology in dissertation papers before beginning to write. Here are some tips from the best UK writers:
Research various approaches. To write an effective theoretical dissertation methodology, you must be familiar with all of the research techniques and styles you are using for your study.
Ensure your methods promote credible and reliable research.
Try to achieve statistically significant results.
Use as many test subjects as possible, if this is applicable to your study.
Provide a step-by-step guide to how you have conducted your work.
Try to find an example of a dissertation methodology case study. Our writers have extensive knowledge of various types of thesis papers, which helps guide their writing abilities.
Based on our extensive experience in the industry, you can always count on us to provide the best papers, no matter what your specific needs may be. Our access to thousands of academic research papers enables us to understand the amount of time and effort a quality final paper or thesis needs.
Various research methodologies and when to use them:
Interviewing. This is a more qualitative approach that should be used for arts and humanities papers in order to develop a greater understanding of your topic of choice. If needed, our writers can conduct this type of research for our clients.
Subject observation. This method should be used in combination with other methods, as at times it can be subjective or biased. Highlighting any flaws in your study in this section is important.
Surveys/Questionnaires. These are excellent ways to provide quantitative elements for your study. Our academic writers know how to analyze information retrieved from surveys and apply it to your results section.
Literature reviews. Depending on the study, it may be solely based on research. Our expert writers know how to find credible peer-reviewed articles to support your perspective.
Double-blind studies. These are more scientific in nature and should be used to demonstrate how a certain action makes a particular demographic react.
At EssayFactory.uk, we pride ourselves on how we have researched methodology examples for dissertation papers to ensure that all of our papers comply with the academic standards in any field.
At EssayFactory.uk, we are aware of all methodologies and know how to communicate the reasons for using a particular technique in writing. We always have the mentality that our customers come first. This is why we go the extra mile to ensure all of our clients are completely satisfied. Our platform is very user-friendly, and we are available 24/7 to answer all questions about writing a methodology chapter in a dissertation or anything else.
Order your essay from us today to obtain the best possible quality thesis paper that applies only the best academic practices!