Personal Statement Writing Service in the UK
Get the order
Order now
Anna
Sheffield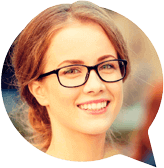 I never thought I would ever buy essays, but I ran out of time recently and decided to give EssayFactory.uk a try. The support staff gave me an instant quote and answered all my questions before I placed the order. The essay is professionally written. Thanks for the great service.
Are you excited to begin yet another milestone in your academic journey? We are here to ensure that you get accepted by the university or college of your choice. How? We understand that you have to submit a well-written admission essay before getting into Cambridge or Oxford. Sounds easy? Not really!
Do you know why you need to hire a professional UCAS personal statement service? Its high standards mean that its UCAS applications are unlike any other. The superior criteria that only a professional UCAS personal statement writing service can satisfy will help you to make the grade with no problem.
So what are these standards that only our personal statement UCAS help writers can achieve?
Perfection. This means that your essay must be free from any grammatical errors. This also entails a substantial demonstration of your vocabulary and intellectual prowess. If you have an idea of what you would like to be written, just let us know and we will make sure that your personal statement will leave a positive impression on the UCAS Board.
Quality content. In UCAS personal statement writing, it is expected that both creative and formal writing will be employed to construct a well-rounded text. However, most students do not know what to write and end up with content that is not relevant to the application.
As you can see, UCAS essays are very intimidating and almost impossible to accomplish for some students. So if you do not know where to start or just want an expert to proofread and edit your work, give us a call immediately or purchase your admission essay from us now.
24/7 customer
support
Why Choose Our UCAS Personal Statement Writing Service
Whether you are a psychology, engineering, history, criminology, or medical student, we have the perfect UCAS writer to suit your needs. As a matter of fact, we have a diverse pool of writers that can tackle applications in different fields of study such as:
Business Management
Accounting and Finance
Physiotherapy
Computer Science
Fashion
Business
Radiography
Pharmacy
Interior Design
Social Work
Writing a UCAS personal statement is a hard process. Our Ph.D. and Master's writers will conduct the following steps to see you succeed:
Brainstorming. Our team of experts knows that the UCAS personal statement paragraph structure must be followed accordingly. We will collaborate and communicate with you to ensure that we have the right information to put into the structure, such as:

Your skills. This is important because your selected university will want to know what you can contribute to the success, reputation and overall academic standing of the school.
Your experience. Your personal and professional know-how must be included because you need to show that you have the maturity, dedication, and willpower to meet the academic challenges of higher education.
Qualities. Your personality, opinions, and interpersonal skills matter. You need to demonstrate, in particular in a nursing UCAS personal statement, that you value diversity and have the qualities to accept people's differences.

Writing Process. During this step, our writers will make sure that the four most important components of a personal statement are included.

Length. The UCAS personal statement word count limit is set by your university. Therefore, it should be followed strictly. Our team of essayists will make sure that you do not exceed the word count. In order to do so, we will only use information that is relevant, up-to-date and unique.
Originality. Meaning that if you copy and paste information or even use a phrase that you found in an outline, you will be found out and your chances to get into top universities will be gone. We will make sure that you get a 100% unique and custom written UCAS application.
Reason for Applying. Especially for UCAS personal statement international students, the primary goal of submitting the application must be clear, concise, and stated accurately. In this regard, ambitions, goals (personal and career) and your interests must also be incorporated into the paper.
Reason for Choosing You. Remember that the competition is fierce when it comes to securing a spot in your dream school. So our writers will make sure that your strengths are highlighted in your essay and convince the panel of the UCAS Board that they should choose you over other applicants.

Proofreading and Editing. At this stage of developing your essay, there are only two things that we will primarily focus on. These are the questions that we will answer towards the end of your article:

Will your application stand out thanks to its excellence and superiority?
Does your essay express enthusiasm?
Get a price estimate
Use this calculator to check the price of your order
Believe it or not, UCAS have admitted that they run every application essay they receive through a plagiarism checker in order to ensure compliance with their strict guidelines. Our primary goal is to assist you in getting into your selected university. We will not stop until we have perfected your essay and you are entirely happy with it. If you still need more proof, please check our UCAS personal statement law examples.
What are you waiting for? Click the Order button now if you want to get into top universities. If you have any questions, feel free to contact us via live chat, email, or phone. We are here to help you out!