The Future of Education – What will it Look Like?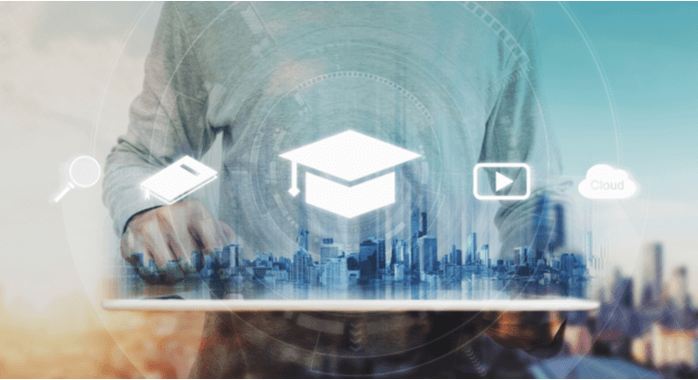 Solving the Main Problem
The main problem in education is an economic one. Unlike most other human activities, in education labor productivity does not grow over time. A thousand years ago, a lecturer stood in front of an audience in Oxford or Bologna and told his lecture. For a thousand years, the productivity of a lecturer has not changed at all. And this is a problem because, in all other industries, labor productivity is constantly growing. For a unit of time, we can make more cars, more clothes, and more food. As a result, people have better access to food, clothing, information, but not to a high-quality education.
However, we have found a solution that can fix this problem. We have found a way to quickly increase the quality and scale of education based on the number of people who will receive it – open online courses.
Thanks to open online courses, we can take the best teacher in the world, the conditional Aristotle, and extend his course to an infinite number of people, hundreds of thousands, millions of people around the world. Per student, the cost of such a course will be symbolic. This is a true revolution that will allow us in the next 10-15 years to provide very high-quality education to a huge number of people.
Transition from Passive to Active Learning
Scientists have been studying learning for ages, but have discovered very little. One thing they established for sure is that only active learning is effective. The problem is that the classical form of teaching at school and at the university is passive. A lecture, a teacher's story about something is ineffective. Everyone knows about this, but universities and schools continue to build on the old principles.
These days the fundamental thing is happening – an old lecture type of teaching is being abandoned. Open online courses are just the first step (albeit primitive). They are no longer passive by definition – in addition to video lectures, and interactive tasks, there are also forums for students to collaborate and share knowledge and opinions.
Educational mobile applications are a new emerging trend. Next will be virtual reality, or the ability to view interactive content, for example, molecular schemes, geographical maps, space maps, DNA structure, etc. Along with virtual reality comes an augmented reality – when we can display an image in real space through a smartphone, a special application, or augmented reality glasses.
The Third Trend is Data
Many of you must have heard the expression that data is the new oil. For education, this is perhaps even truer than for many other industries. We don't know much about how people learn. We do not know exactly how people leaf through a textbook, how they prepare for lessons, how they prepare for exams, why they know something, and have gaps in something else. Furthermore, we do not even know if they are listening to a lecturer (a person can look very closely at a lecturer, but think about something completely different).
As education becomes an information technology, we can see detailed statistics and analytics about how people watch a particular lecture. We will see at which second people stopped watching the lecture, and analyze what exactly has gone wrong. After that, we can make a new, improved version of the same lecture, distribute this material among the target audience and see if the new version is watched with more attention.
But this is just the beginning because data collection opens the door to the holy grail of education –personalized learning. Why is it so important?
When we collect a bunch of data, when we know who learns what, who does not learn something and why – we can create an optimal learning experience. An AI-enabled program can offer people what they don't know yet, check only what they didn't finish learning last time, and not slow them down on what they already know very well. A program, or a combination of program and a person, will be able to move at a pace that is comfortable for a particular student (slow or fast learning) and always maintain his/her interest at a peak level.